Have you been hearing about our new 2018 Tactica Prime VIP Membership options? It's true – our VIP Program has been enhanced for the new year!
You asked. We listened.
We rebooted our VIP Program Memberships to include more of what you want, and gave you a bit of a head start for 2018!
The All-New 2018 
Tactica

 

Prime

 VIP Membership
3 "VIP Only" Special Topic Seminars: Third Party Protection, Anti-Kidnapping Defense, and Ground Fighting For Survival.
A 50-minute 1:1 coaching session with Danny, including a customized training program to follow inside and outside the gym.
Unlimited access to all standard 

Tactica

 programs: Krav Maga, Krav Maga, Combat Cardio, Boxing, Brazilian Jiu-Jitsu, and Functional Fitness.
20% off all special 

Tactica

 seminars: Applied Tactical Shooting, Armed Intruder Response, Knife Fighting, etc.
20% off all 

Tactica

 gear and training equipment.
New Tactica VIP Members receive Tactica signature mesh duffel with essential gear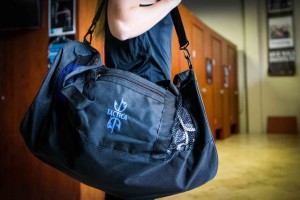 Want to claim your Prime VIP Membership? Contact us or come on in to your favorite Tactica location!