In partnership with the Firehouse Run and the Santa Clara Firefighters Foundation, we are hosting two introductory self defense workshops on October 3rd. Start out your day with 90 minutes of Brazilian Jiu-Jitsu (BJJ)Â with 2x World Champion and 2x PanAm Champion Flavio Meier, and follow it up with 90 minutes of genuine Krav Maga with 30+ year veteran instructor and teacher of teachers, Danny Zelig.
100% of funds will go to the Santa Clara Schools Foundation.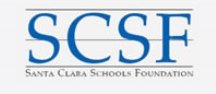 $20 donation for each workshop
$5 for each workshop for registered Firehouse Run race participants
11:00a-12:30p Brazilian Jiu-Jitsu 101: Introductory NoGi BJJ with Flavio Meier

Brazilian Jiu-Jitsu is a martial art and combat sport that focuses on grappling and especially ground fighting. BJJ promotes the concept that a smaller weaker person can successfully defend against a bigger stronger assailant by using proper technique, leverage, and then application of joint-locks and chokeholds to defeat the opponent.
1:00p-2:30p Krav Maga 101: History, Philosophy, Techniques with Danny Zelig

Krav Maga is a close combat system created in the Israeli military, refined into an effective streetwise self defense system that is ideal for every participant, from parents wishing to protect their kids to nightclub bouncers to elite military units. A true mixed martial art, Krav Maga is a striking system that focuses on efficiency and effectiveness through quick learning and honing instinctual response.
Don't forget to join Danny as he runs the Firehouse Run 10k on November 1, 2015. You can also participate in the 5k family walk or run.