The KMI Difference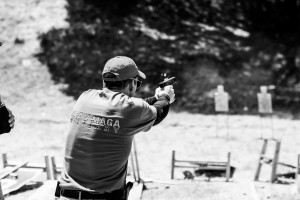 Headquartered in Santa Clara, California with several locations in California and Israel, Tactica and the Krav Maga Institute training centers offer self defense, fitness, applied tactics, and instructor training.
Professionally, KMI is a leader in self defense with genuine Israeli Krav Maga, and uses its expertise in military and law enforcement training to provide a complete tactical training solution. Tactica also developed custom fitness systems to complement both civilian self defense and professional security needs. Tactica and the Krav Maga Institute wish to advance the standards of Krav Maga as a globally respected self defense system by providing high quality Krav Maga instructor certification.
Authentic Training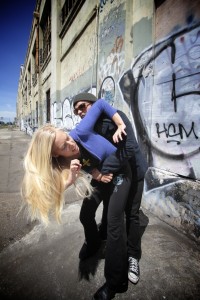 We have decades of experience in all branches of Krav Maga, and provide the highest quality authentic Israeli Krav Maga through certified and highly trained instructors.
Tactica and Krav Maga Institute founder Danny Zelig has over 30 years of experience practicing and teaching Krav Maga, receiving his first Krav Maga instructor certification while in the military in Israel in 1987. Danny has been teaching Krav Maga in the San Francisco Bay Area since 2000 and is the primary teacher for almost every Krav Maga instructor in the East Bay. Read about the history of Krav Maga Institute.
High quality self defense training can save your life, and Krav Maga Institute is committed to offering the best possible training with a focus on realistic, intense, and safe training. All of our Krav Maga instructors have obtained rigorous instructor certifications and continually develop their skills.
Tactica also provides exceptional on-site corporate training, including lectures, one-off self-defense workshops, or as a part of your regular corporate fitness program. Our client list includes Google, Oracle, Chanel, Bacardi, NASA, PG&E, US Coast Guard, and numerous private security agencies.
Our Community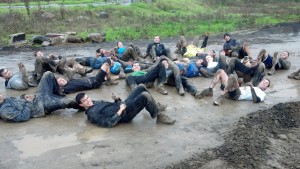 Our mission is to provide the best in Krav Maga training with a fun and supportive community.
We want you to feel safer, more confident, and prevail because of your training with us. We do this by providing high quality self defense training that stretches your limits using realistic scenarios in a safe supportive environment, as well as through numerous options for improving your fitness with cardio and conditioning classes, and cross-training in different martial and combative arts.
It's not just the great training – we want you to feel like you are a part of a community. We are not a boot camp system or a ego system. We know that you can push yourself harder when you feel camaraderie and support, and pushing yourself to the edge under stress is what can make the difference between effective and ineffective training.
Security Industry Services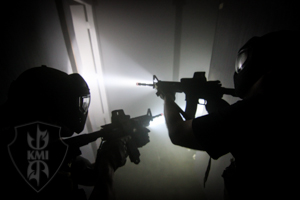 Through our Professional Training Division, we provide training that is delivered by personnel who are active professionals in the US and overseas. We believe that direct hands-on experience is necessary for providing exceptional training. We offer professional security training to all branches, understanding the nuanced differences between the needs and goals of each group. We are recognized by law enforcement and military in several countries. Our Professional Training Division instructor team draws on decades of experience in the field, with direct applied knowledge of the material and concerns. We are focused on delivering high quality training, and ensuring the safety and security of our community, including individuals, families, first responders, military, and our veterans.
We understand that there is a different mindset and mission with law enforcement and military members. We conduct our law enforcement and military classes separately from the civilian programs to provide a training environment conducive to law enforcement and military members. An important value to the law enforcement and military community is that our instructors mentor and develop the mindset of all students based on their real life experience as First Responders and combat veterans.
Our Professional Training Division offers CQB/CQC, Firearms, and Tactical Medicine courses tailored for each department, unit, and team's specific needs. These courses and more can be held at our advanced tactical training facility in Santa Clara, or at the customer's site.