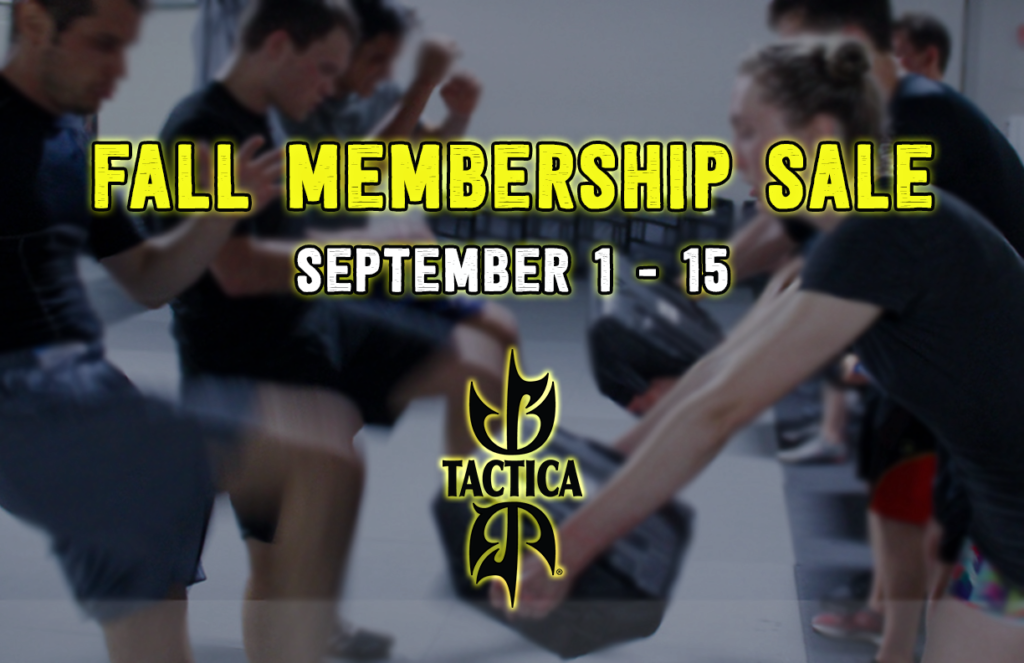 Get more out of your Tactica membership September 1 – 15, 2021 with our Fall 2021 Membership Promo!!
Get 1 FREE month of membership when you buy a 6 month prepaid membership, OR
Get 2 months of additional membership FREE when you buy a prepaid 1 year membership
That means 7 MONTHS and 14 MONTHS of membership, respectively. These memberships are already discounted 10% and 20%, so you do not want to miss out on this deal!
Interested in taking advantage of Tactica's best deal of the year? Please email us at info@tactica.training starting September 1, 2021.